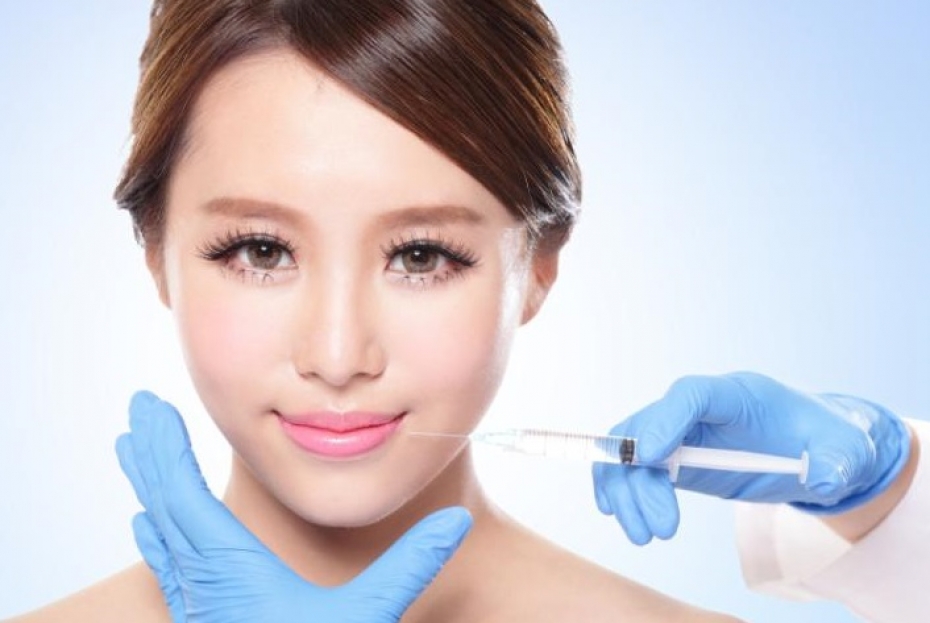 Thread Lift and face V-shaping
As the aging process begins, your skin thins because the collagen and elastin fibers break down, resulting in sagging, deep creases, folds and wrinkles. The Thread lift is intended to be a non-surgical and minimally invasive facial rejuvenation alternative to a facelift.

There is a new trend among younger age group to go for tread lift for face v-shaping. This trend seem to get stronger all over Asia, especially in Korea.

The procedure is performed under local anaesthesia and takes about an hour. Barbed threads attached to the needle are used to pull the skin upwards. The procedure can be customized based upon your desired result.

Thread lift uses special designed bio-absorbable, bio-compatible threads to lift and support sagging skin on the face or neck.
---
Advantages of Thread lift?
Safety
The threads are made of a bio-compatible material that has been used for many years safely as a permanent suture in all forms of surgery including facial surgery.
Appearance
Unlike some facelift surgery, the results of the thread lift appear natural and there are no scars (because there are no cuts)
Simple
The thread lift is a simple, walk in – walk out procedure which usually takes only 30-60 minutes to perform.
Quick Recovery
Patients are usually able to return to normal work or social activities after 2 to 3 days. No bandages are necessary and there should be minimal discomfort afterwards.
Long Lasting
Overseas studies have demonstrated that the threads stimulate collagen formation around them and that the results have been long lasting.
---
How it is done?
Multiple threads are used to provide a much stronger lifting effect and enhance cell engraftment to the treatment areas. Doctor uses a thin needle to insert the sutures under the facial or body skin tissues (in the dermis and subcutaneous tissue of the skin). Application takes place under topical anesthesia/numbing cream. After finishing the insertion, the threads will be placed underneath the skin without seeing the thread on your skin. No incisions or stitches are required. There is either no surgical scar or wound. However, you may see a few bruises, which can be fade over time within a few next days
The procedure takes approximately 30 minutes to an hour. You will see immediate improvement (20-30%) after the application, with remarkable improvement after 3 weeks. The best results will be remarkable after 2-3 months. The threads will be absorbed in 4-6 months and results generally lasts up to 12-18 months.
---
Who is a good candidate for a Thread lift?
The best candidates for a Thread lift are men and women who are beginning to experience sagging in the cheeks, brow, jowls or neck area.
---
Who is not a suitable candidate for Thread lift?
The procedure is not recommended for patients who are grossly overweight or extremely thin or if the skin is too loose and needs a full face lift.
---
What are Threads?
Threads are the barbed sutures used for lifting the sagging brow, mid face and neck areas. Unlike conventional sutures, which are smooth, Threads have tiny barbs or cogs and are made of clear PDO so they are not visible under fair or thin skin. PDO is a material that has been used safely in the body for many years in medical devices.
---
What is the recovery time?
Patients can usually return to normal activities or return to work within a few days to a week. In most cases, there is only minimal discomfort, bruising or swelling. Concealing makeup may be worn the next day.
---
What is the recovery process?
Immediately after the operation – and for the first two hours - cold compresses are recommended to help avoid bruising. It is important during the first days not to stress or exert pressure on treated facial areas. It is advisable to sleep on two or three pillows to raise shoulders for the first three or four days. A neck pillow can also be used. At around the three-week mark, patients can confidently resume their usual lifestyle.
For more information, please visit us at:
Our
aesthetic clinic
at
Kajang
is conveniently located to serve you if you are from Kajang, Bangi, Semenyih, Cheras, Sg Long and Cheras Mahkota areas.
Our aesthetic centre at IOI CITY MALL, PUTRAJAYA is strategically located to serve customers from Putrajaya, Cyberjaya, Puchong and Serdang. Our centre at IOI City Mall, Putrajaya is the only aesthetic centre at Putrajaya and Cyberjaya region that is a dedicated medical aesthetic centre.
Our services are PRP, Laser, Botox injection, Filler injection, Chemical peel, Hair removal, Micro-needling, Body slimming, Laser facelift (Accu-lift or accusculpt lift), thread lift & face v-shaping and many more. At our IOI CITY MALL, Putrajaya and Kajang aesthetic centres, you will sure to receive professional medical aesthetic treatment with proven result and at competitive price.
Back to Treatments