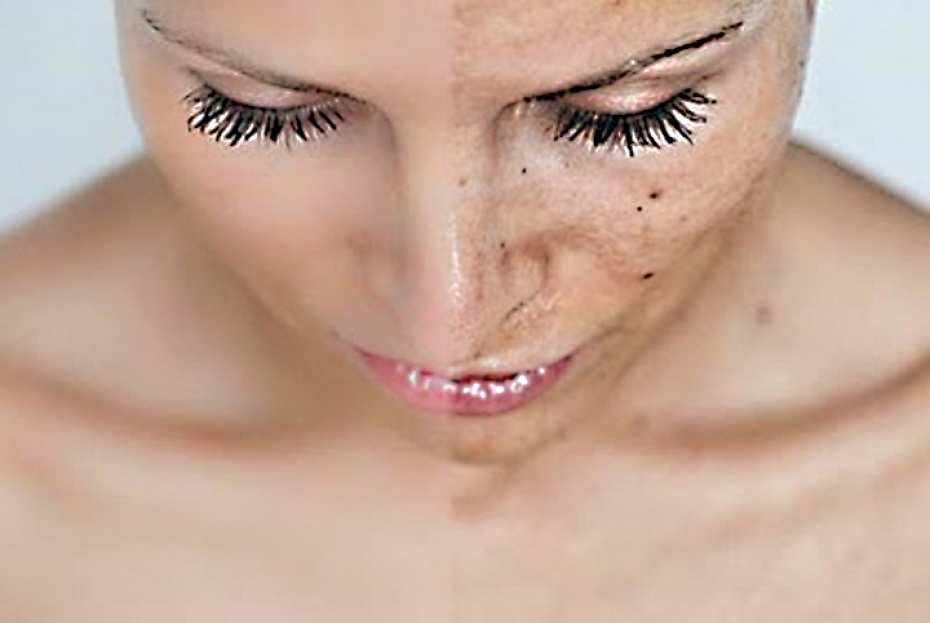 Laser Soft Peel
Laser Soft Peel has revolutionized facial rejuvenation. A process of Facial Rejuvenation that safe and pleasant. The Laser Soft Peel leaves the Facial skin invigorated with reduced pore size, promotes uniform skin colouration and tone from collagen stimulation and resolves acne without medication. Patients with oily skin enjoy the noticeable reduction in excess oil production in as little as two sessions.
---
Benefits of the Laser Soft Peel
Improves Skin Tone and Texture
Improves fine wrinkles
Shrinks pores / reduces newly formed scars
Reduction in oily skin
Normalizes skin cell layering ( hypercornification)
Clearing of Acne without need of medication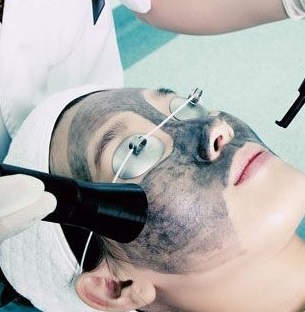 ---
How it is done?

Is a 3 stage process that is quick and painless. Topical anesthesia cream is available at no cost but most patents do not require any anesthetic.

First the skin is gently cleansed of any extraneous make up, perfumes and oils. Then patented carbon lotion is gently massaged onto the forehead, cheeks, nose and chin. After allowing the lotion to dry the first laser process is begun. The laser energy absorbed by the carbon spectra lotion gently warms the deeper tissues promoting collagen production the most important factor for anti-aging which leads to better skin tone.

The second stage uses a completely different laser system, one that is designed to gently and accurately remove the carbon lotion. The carbon fragments and vaporized taking away the superficial outer layer of dead skin cells and simultaneously clears and shrinks pores. The laser peel is a fast and easy means of facial rejuvenation.

The third step requires the slow delivery laser again this time removing any remaining debris, oils, dead cells and carbon. Rejuvenating the skin for a better anti-aging result.
---
Post treatment care
After your treatment which takes about 20 minutes your face is washed in gentle cleanser and moisturizer applied. The skin will have a flush appearance for a few days but cosmetics can be applied just one day later.
Although you may see improvement after the first session optimal results are obtained with five sessions spaces 2 weeks apart then annual maintenance.
---
Who cannot do this treatment?
Few contraindications exist to Laser Soft Peel, but include:
Accutane (Isotretinoin) use within the past 6 months,
pregnancy / breast feeding, AIDS / HIV or hepatitis,
active skin disease / skin infection or untreated skin cancer in treatment area.
For more information, please visit our medical aesthetic centres.
We are a medical practice dedicated to delivering the highest level of care in the fields of aesthetics. Our caring and skilled staffs are ready to address your medical and cosmetic needs. Our aesthetic clinics are at Kajang and IOI CITY MALL, Putrajaya.
Our
aesthetic clinic
at
Kajang
is conveniently located to serve you if you are from Kajang, Bangi, Semenyih, Cheras, Sg Long and Cheras Mahkota areas. Our aesthetic centre at IOI CITY MALL, PUTRAJAYA is strategically located to serve customers from Putrajaya, Cyberjaya, Puchong and Serdang.
Our centre at IOI City Mall, Putrajaya is the only aesthetic centre at Putrajaya and Cyberjaya region that is a dedicated medical aesthetic centre.
Our services are meso-therapy, PRP, Laser, Botox injection, Filler injection, Chemical peel, Hair removal, Micro-needling, Body slimming, Laser facelift (Accu-lift or accusculpt lift) and many more.
At our IOI CITY MALL, Putrajaya and Kajang aesthetic centres, you will sure to receive professional medical aesthetic treatment with proven result and at competitive price.
Back to Treatments