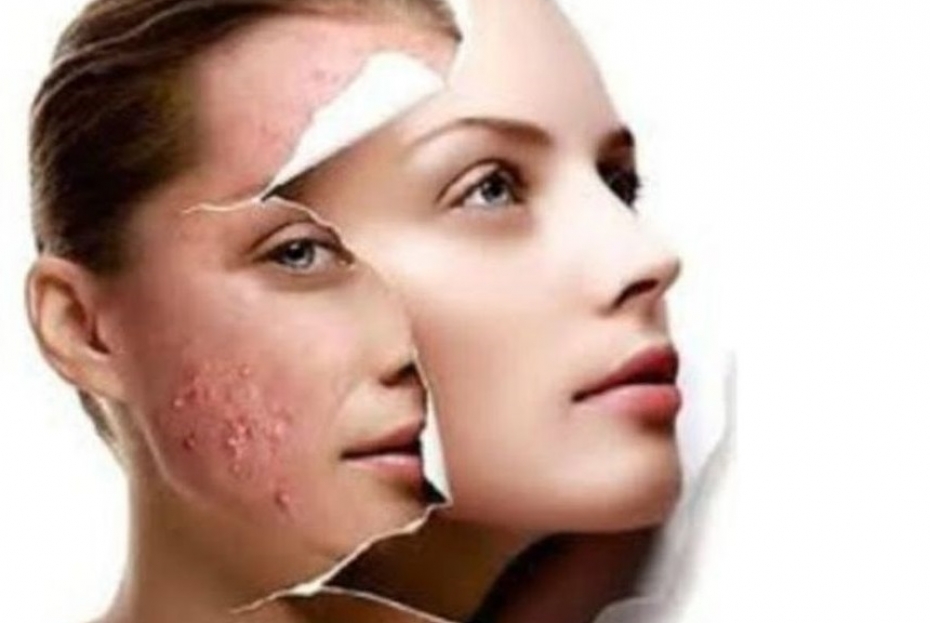 ACNE (PIMPLE)
COMMON PROBLEM FOR TEENAGERS & ADULTS

Acne is a common skin problem affecting many teenagers and adults. It affects 25% of men and 50% of women at some time in their adult lives, while 80% of teenagers have acne at some point in their adolescence. Usually acne clears up by the time we reach our thirties, although it can last well into our forties and fifties.

While it is not a life-threatening problem, acne can lead to permanent scars and psychological damage.

WHY & HOW?
Acne occurs when a hair follicle or "pore" within the skin becomes plugged with oil (sebum), trapping bacteria, Proprionibacterium acnes and allowing it to grow. Testosterone increases sebum production. At first either whiteheads or blackheads form, otherwise called "comedones." Whiteheads (closed comedones) develop from sebum and bacteria trapped below the surface of the skin. Blackheads (open comedones) occur when the trapped bacteria and sebum are partly exposed to the air. The reaction of the skin to these bacteria is inflammation, which can create redness and possibly a resulting pimple. Deeper areas of inflammation can create cysts or nodules, which may be painful, are filled with pus, and look like a bump on the skin surface.

Acne treatment and topical acne medications include:
Skincare Cleansers and Creams
Oral Medications
Fractional CO2 Laser - skin resurfacing for post-acne scars
Skin Peel
Light Therapy
Platelet Rich Plasma (PRP) for post-acne scars
Subcission for post-acne scars
Signature Micro Needling Treatment for active acnes & post-acne scars

Skincare Cleansers and Creams
A gentle skin cleanser should be used twice a day. Our centre uses Radiant Acne Wash, a synergistic formula with AHA, BHA and Enzymes for deep cleansing, effective exfoliation and refines pores. It thoroughly removes excess oil and surface impurities to reduce the appearance of acne and promotes a clear and smooth complexion.
After wash, Retinoid based creams should be used on acne eruptions to shrink it and reduce the formation of post acne marks. We have Tretinoin and Adapalene creams on its own or combined with antibiotic cream.

Oral Medications
oral antibiotics:
For moderate to severe acne, you may need oral antibiotics to reduce bacteria and fight inflammation. Sometimes, a combination of topical medications and oral antibiotics work better.

Isotretinoin:
This medicine is reserved for people with the most severe acne. Isotretinoin is a powerful drug for people whose acne doesn't respond to other treatments.
Oral isotretinoin is very effective. But because of its potential side effects, close monitor is required for anyone treated with this drug. The most serious potential side effects include ulcerative colitis, an increased risk of depression and suicide, and severe birth defects.

ACNE SCAR TREATMENT
To deal with acne scarring, options include the following:

Soft tissue fillers. Injecting soft tissue fillers, under the skin and into indented scars can fill out or stretch the skin. This makes the scars less noticeable. Results are temporary, so you would need to repeat the injections periodically. Side effects include temporary swelling, redness and bruising.

Skin peels. High-potency acid is applied to your skin to remove the top layer and minimize deeper scars.

Laser resurfacing with Fractional CO2 laser. This is a skin resurfacing procedure that uses a laser to improve the appearance of your skin.

Light therapy. Certain lasers pulsed light sources and radiofrequency devices that don't injure the epidermis can be used to treat scars. These treatments heat the dermis and cause new skin to form. After several treatments, acne scars may appear less noticeable. This treatment has shorter recovery times than some other methods. But you may need to repeat the procedure more often and results are subtle.

Subcission. Using needle inserted through a puncture in the skin and its sharp edges manoeuvred under the scar to break the fibrotic strands, which tether the scar to the underlying subcutaneous tissue. The depression is lifted.

Platelet Rich Plasma therapy. By injecting plasma rich with growth factors to the underlying of scars, it promotes natural healing. This therapy is most effective when combined with subcission.

Micro Needling Treatment. Multiples puncture is made to causes tiny micro breaks within the skin. In response the skin cells release a series of growth factors and proteins which promote the production of collagen and elastin. This is further enhanced by application of meso-peptides or PRP immediately after needling.

ACNE PREVENTION & TREATMENT
People often wonder what they can do to prevent acne. Myths exist that certain foods like chocolate and junk foods high in processed sugar and fat cause acne. No studies have shown a true link between diet and acne, but individually people may notice that certain foods make their acne worse. Similarly, there is no evidence that soft drinks or milk cause acne flare-ups. Another myth is that stress causes acne. Stress does not cause acne, but will make existing acne worse. Dirt on the skin does not cause acne either. In fact, scrubbing your skin too much can make acne worse because of the irritation to your skin. Sun exposure does not improve acne. A tan will only temporarily make acne appear less blotchy. The risks of tanning, such as skin cancer, wrinkles, and blemishes, outweigh the benefits of smoothing blotchy skin.
Acne can be controlled, but is not curable. Before discussing acne treatments, it must be understood that it takes time for acne to clear. On average, six to eight weeks are necessary for early results to be noticed. Also, not everyone's acne is the same and will not necessarily respond the same to treatment.
Try not to pick at pimples or black/whiteheads as this can cause spreading of acne to non-infected skin. Any cosmetics used should be "non-comedogenic" and this information can be found on the labels. Topical medications and products (put on the skin) can be used in less severe cases of acne, but oral (by mouth) antibiotics and other medications may be needed.

For more information, please visit us:

We are a medical practice dedicated to delivering the highest level of care in the fields of aesthetics. Our caring and skilled staffs are ready to address your medical and cosmetic needs. Our comprehensive skin, face and body centres are located at Kajang and IOI CITY MALL, Putrajaya.

Our aesthetic clinic at Kajang is conveniently located to serve you if you are from Kajang, Bangi, Semenyih, Cheras, Sg Long and Cheras Mahkota areas. Our aesthetic centre at IOI CITY MALL, PUTRAJAYA is strategically located to serve customers from Putrajaya, Cyberjaya, Puchong and Serdang.

Our clinic at IOI City Mall, Putrajaya is the only aesthetic centre at Putrajaya and Cyberjaya region that is dedicated to provide medical aesthetic services such as PRP, Laser, Botox injection, Filler injection, Chemical peel, Hair removal, Micro-needling, Body slimming, Laser facelift (Accu-lift or accusculpt lift) and many other aesthetic services.

At our IOI CITY MALL, Putrajaya and Kajang aesthetic centres, you will sure to receive professional medical aesthetic treatment with proven result and at competitive price.



Back to Treatments