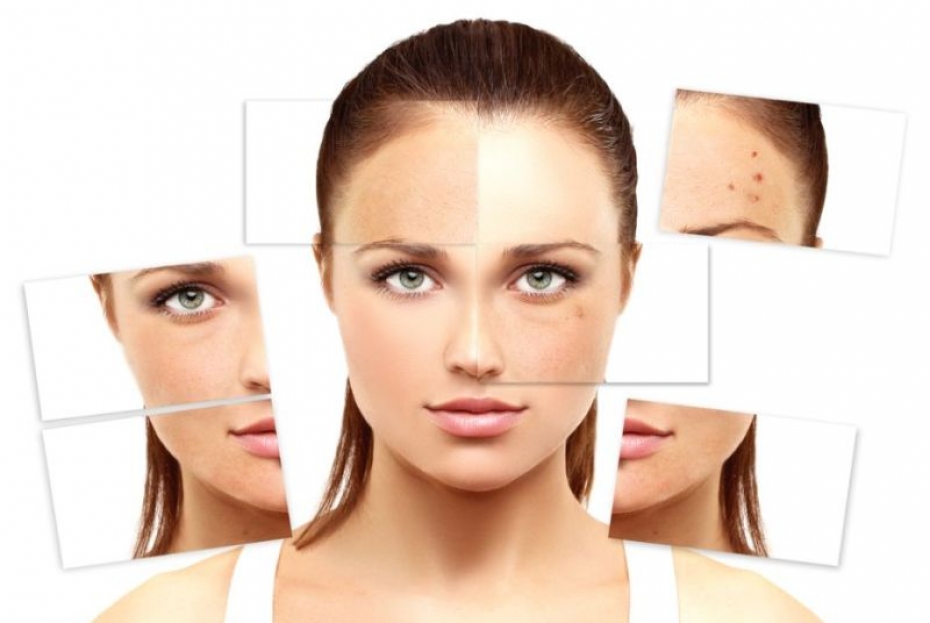 Melasma & Cheek Pigmentation
Melasma is a skin condition characterized by brown or tan patches on the skin occurring generally in women. These light patches or "spots" appear symmetrically on the cheeks and around the eyes. These are generally the result of hormonal changes and are aggravated by aging or sun exposure. This can also occur during pregnancy or in women taking birth control pills.

Although it is not harmful, melasma can be unsightly as the dark patches on your face or body are often uneven. Our Clinic offers laser treatment, skincare products and many other forms of treatment to combat this problem. We found out that by combining the below treatments, we can help you to get the best result. Our doctor will advise you on the best combination of treatment after assessing your problem.
---
Sunscreen
If you have melasma, you should avoid the sun whenever possible. Prolonged exposure to the sun may worsen the condition. In addition, prolonged exposure to the sun can limit the effectiveness of your treatment. Applying a good sunscreen after Laser Toning will not only help your treatment to work better, but also help reduce the chances of the spots reappearing. Talk to our consultant about sunscreen and we will help you to select a sunscreen that suit your skin.
Whitening Cream
Our centre has many different
whitening creams
that cater to all skin types. Your skin type can be normal, dry or oily. The right skin whitening cream for melasma is one that can easily lighten up your skin and can give you a brighter and clearer complexion in just a few weeks.
Each application of our skin cream provides healthy vitamins that not only lighten up melasma, but also fade age spots and freckles. When used regularly, you will see noticeable results in as little as four weeks.
Q-Switch LASER TREATMENT
Our Laser Toning make full use of Q-switch 1064 and 532 modes. It uses laser energy to break up the melanin pigment concentrated under our skin. Repeated treatments reduce visible pigmentation. Laser Toning improves the texture and unevenness of the skin, and also reduce pore size.
Skin Peel
A skin peel, also called chemo-exfoliation or derma peeling, is one of the least invasive ways to improve the appearance of your skin. A selected solution are carefully applied to your skin to improve the texture by removing damaged outer layers. The solution used are a compound of natural organic acids. Each one has a different purpose. The formula used by your doctor will be adjusted to meet your particular needs.
Light Therapy
Is a non-invasive and non-ablative treatment that uses high intensity pulses of visible light to improve the appearance of skin (photo-rejuvenation)
Meso Pigment Injection
Mesotherapy is by injecting a mixture of meso-solutions into the skin by way of multiple small injections. Mesotherapy involves creation of micro tunnels in the skin. The micro tunnels allow the serum/meso-solution to penetrate deeper into the skin. The mesotherapy treatment is particularly effective due to the fact that we inject the solution deep into the skin (mesoderma). Creams cannot get so deep into the skin. Injected active solutions in the mesotherapy are pharmaceutical homeopathic medications, plant extracts, vitamins and other ingredients.
We choose meso-solutions that are very effective in blocking the production of pigment and also blocking the transportation of formed pigment in the skin.
Cryo - electroporation with Vitamin C / Meso Pigment
Electroporation, is used to increase permeability of the cell membrane by using electrical pulse to create temporary pores in cell membranes. Meso-solutions like drugs and vitamins can be transported into a cell through these pores.
For more information, please visit our medical aesthetic centres.

We are a medical practice dedicated to delivering the highest level of care in the fields of aesthetics. Our caring and skilled staffs are ready to address your medical and cosmetic needs. Our aesthetic clinics are at Kajang and IOI CITY MALL, Putrajaya.

Our aesthetic clinic at Kajang is conveniently located to serve you if you are from Kajang, Bangi, Semenyih, Cheras, Sg Long and Cheras Mahkota areas. Our aesthetic centre at IOI CITY MALL, PUTRAJAYA is strategically located to serve customers from Putrajaya, Cyberjaya, Puchong and Serdang.

Our centre at IOI City Mall, Putrajaya is the only aesthetic centre at Putrajaya and Cyberjaya region that is a dedicated medical aesthetic centre.

Our services are meso-therapy, PRP, Laser, Botox injection, Filler injection, Chemical peel, Hair removal, Micro-needling, Body slimming, Laser facelift (Accu-lift or accusculpt lift) and many more. At our IOI CITY MALL, Putrajaya and Kajang aesthetic centres, you will sure to receive professional medical aesthetic treatment with proven result and at competitive price.
Back to Treatments